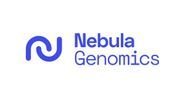 50% Off Yearly Membership


Simple cheek swab
Whole Genome Sequencing – 100% of your DNA
Genomic big data access
Privacy-first DNA testing
Results ready in 9-10 weeks
$299
$1000



$20 Off

Simple cheek swab
Mother and Fatherlines included
80 world regions reported
Ancestry DNA tests
Results ready in 10-12 weeks
Read full Living DNA Reviews
$79.00
$99.00


40% Off

Most comprehensive ancestry database
Contact your closest genetic matches
Tackle any genetic genealogy challenge
Autosomal transfers available
Personalized support
Read Full Family Tree DNA Review
$79.00

DNA Testing Buyer's Guide
Millions of people are using DNA testing to learn more about themselves and where they come from. Modern technology and scientific breakthroughs have made DNA testing more affordable and more accessible. With their simple collection process (usually a saliva sample or cheek swab), these at-home kits are the first step in learning what your DNA says about you. We did all the homework with these at-home kits, so all you have to do is decide what results align best with what you want to know.
Most results are available online within 6-8 weeks and most testing also offers a hard-copy print out of your results (for an extra charge). See what secrets you can unlock with an at-home DNA test today!
Trusting our top pick
Navigating the many choices for every consumer purchase can be challenging. Our team spends hours doing research, combing through forums, and reading consumer reviews on even the most basic of household items, and we summarize that information in clear, precise comparisons.
Join the millions that have trusted BuyersGuide.org to help them make smarter buying decisions. We help our readers spend their money wisely and find the right product to suit their specific needs. Our independent expert reviews and data-driven shopping recommendations empower you find the DNA testing kit that's right for you.
What sets us apart?
We leverage user data to understand decision-making and put the best products in front of each user. We tailor our comparisons to what matters to our user's needs, specific or broad. We keep our content up to date, we are constantly looking for new merchants and products to compare, and we are quick to remove any that are outdated or no longer meeting our standards. Our rankings change day-to-day based on our proprietary algorithms, that crunch data to identify top-performing products and tailor recommendations to exactly what our readers are looking for.
Have a question or want to make a recommendation? We love to hear from our readers and are always looking for new products to include on our site. Get in touch!