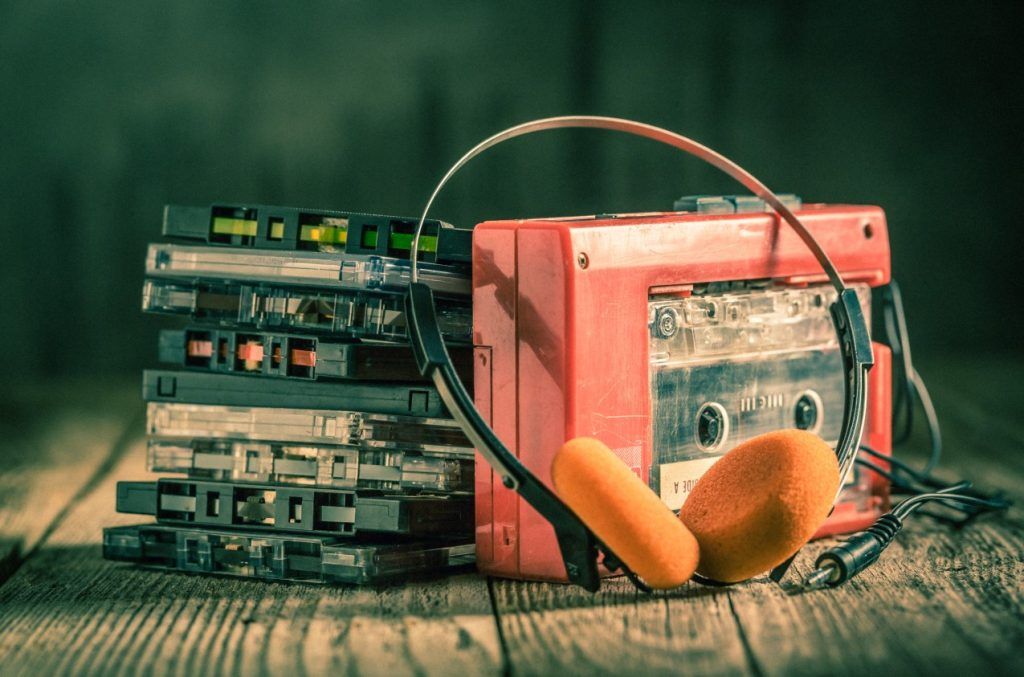 Before iPods, the Walkmans were the center of the 80s and 90s pop culture. And for some of us who have witnessed this era, creating mixtapes or recordings is our way of enjoying the best tracks. These mixtapes aren't just a list of songs we like—these are songs that made a significant impact in our youthful years, both the good and bad times.
Today, digital formats are the norm, and cassette players and Walkmans are a thing of the past. But, if you're feeling a little nostalgic or maybe you've discovered mixtapes or recordings you've once kept. We have the perfect technology to help you listen to these tracks once again.
Enter Portable Cassette Players. These devices function as your modern Walkmans. They're plug-n-play. Hence with just one button press, you're back to the old school era of pop, rock, and contemporary music. But the million-dollar question is: do you know which device suits your needs?
Yes, cassette players may be designed to make your nostalgic music experience seamless, but their support varies, especially how you would like to enjoy your sound trips. Some prefer Bluetooth connections, while others go for the simple audio jack. Or maybe you're looking for cassette players with built-in converters to upgrade the audio format of your tracks for safekeeping.
So to help you find the perfect cassette player for all your music extravaganza, we'll share our Top 3 Picks for Best Cassette Player to Buy for 2022. This guide features products with varying support and technology to highlight all options that suit your needs. Our team reviewed these products using three factors: value, quality, and features, so you know that the products you see on this list are the best of the best.
Read along.
1.Our Top Choice: GeeSounds MP3 Converter and Bluetooth Cassette Player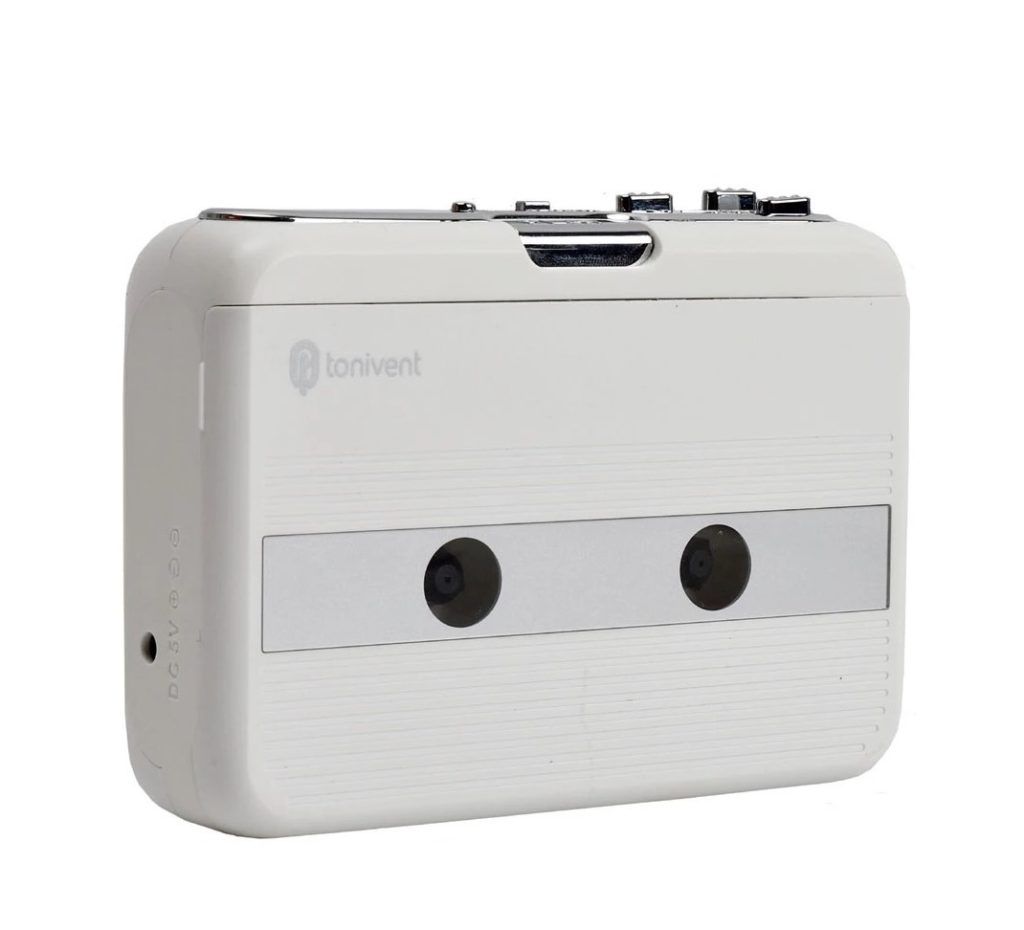 As what GeeSounds says, "enjoying your old mixtapes doesn't mean going back to the basics." And we totally agree! So if you're looking for a cassette player that can support all your wireless needs, there's no other name to choose than GeeSounds.
This device works as well as the best cassette players on the market. It has an auto-reverse function, high-fidelity audio support, and even an FM radio receiver to satisfy your sound trip cravings. Its advantage, however, is that it runs on Bluetooth mode.
Of course, its MP3 converter is a notable feature too. It can digitize your old tracks for better quality and safekeeping via USB. You can connect it straight to your PC or laptop or use a flash drive to store all your audio files.
The GeeSounds blends both old-school aesthetics and current technology effectively to give you a portable cassette player that sets the right mood.
2.Best Professional: RecTrack Portable Cassette Player with MP3 Converter
If there's one product that could really outperform any cassette player on the market — it's 100% the RecTrack Portable Cassette Player. Based on our test, this one delivers the most stable and reliable performance and the best accessibility. And here's why.
The RecTrack comes in a plug-n-play setup with multiple features that guarantee a one-of-a-kind music experience. There are 3 main functions that we think you'll immensely enjoy: the auto-reverse function, double-sided loop play, and single-sided play.
Remember those Side A or Side B of your cassette tapes? Yes, that annoying thing you have to think about when looking for a specific track; the RecTrack optimized this so that you don't have to switch sides just to listen to your preferred track. Moreover, no matter how much you rewind, forward, or loop, this cassette player will ensure it won't damage the tape — which is essential considering the fragile state of your old tapes.
Of course, when it comes to digitizing your most valuable playlists and recordings, RecTrack offers one of the most straightforward setups. You can convert your tracks to MP3 files with just one single connection via USB. And the best part? It's compatible with almost all operating systems. Plus, it comes with CD installation software and a guide to accomplish this with ease.
Overall, the RecTrack Cassette Player is the perfect device to relieve the tracks that once gave you chills. It's easy to use, 100% reliable, and delivers the performance you'd expect from a quality cassette player — not to mention that you can also connect this device to your home speaker, car audio, and more. Indeed, the best of the best!
3.Best in Convenience: Remi-Tunes Portable Cassette Player with MP3 to USB Converter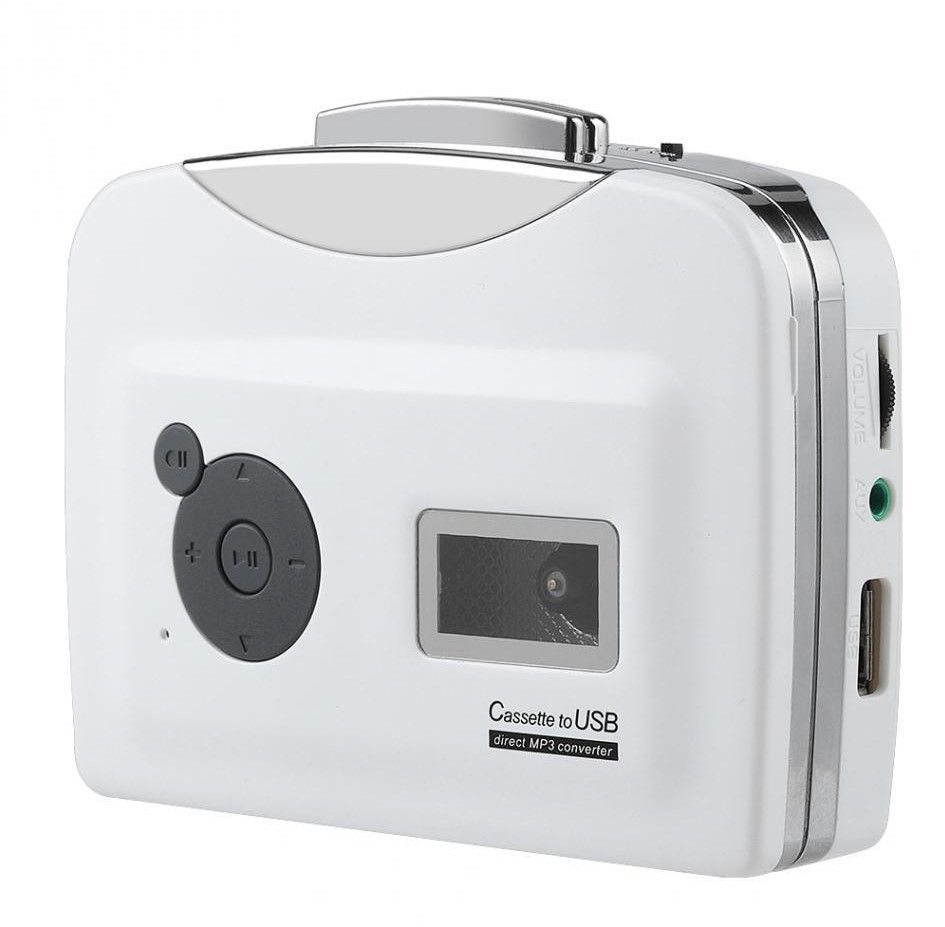 Imagine doing everything you're looking for in a cassette player in one device. Sounds convenient, isn't it?
The Remi-Tunes Portable Cassette Player helps you connect with all your old tracks in one go. Maybe listening to all your 80s and 90s favorites or converting audio files to MP3 — you can do all these with just Remi-Tunes.
All you need to do is plus an audio jack to listen to your tracks and recordings or connect a USB flash drive to convert files to MP3.
One more thing that's truly amazing with this cassette player is the sound quality. With a bit rate of 128 kbps, a playback function, and the latest audio output, your old tracks will sound and feel exactly as it is, just like the good ol' days.
Meanwhile, if you're in for some audio recording, maybe for work or pleasure, the Remi-Tunes support audio input to record audio with ease. We've heard from some of our reviewers that they use this to document interviews, lessons, and live speeches. So, you know that quality is there.
Feeling nostalgic yet? Well, that's because these devices are designed to bring back the music we once loved. So if you're in the mood for some old track jamming, our recommendations are the PERFECT equipment to make it easy and memorable. It comes with all the right features, functionalities, and aesthetics to give you an all-around nostalgic experience.
Related Reviews You Might Like