Are you trying to measure and control exposure from radio waves emanating from appliances, gadgets, or even your Wi-Fi at home?
Fatigue and headache are known side effects of radiation exposure, so minimized screen time is not enough. If you or anyone you know is pregnant, you can protect each other from too much exposure to radiation which leads to growth restrictions, malformation, etc.
We can't control being exposed everywhere we go. There are now apps that can measure electromagnetic radiation. However, an EMF meter designed for this specific task will provide you with more accurate readings and help you better manage the radiation levels in your home or office.
When selecting an EMF meter or detector, you want one that provides accuracy, the ability to measure all types of EMF radiation, and is easy to operate – and this listicle narrows down the best in the market with reasonable prices. Read on!
1.Best Overall: K-II Deluxe Hunting EMF Detector, Portable Electromagnetic Radiation Meter
This device tops our list because it can measure and detect different levels of EMF exposure. The K-II Deluxe Hunting EMF Detector shows spikes in electromagnetic energy from power lines, electrical appliances, and cellphones through five lights.
It has a wide range of 0 mG to 20 mG+ and can register a device or appliance up to 2 feet away. It's also compact and very easy to use with a simple push-on/push-off button.
2.Best Multi-Functional - Triaxial 3-in-1 360° EMF Multimeter, Electromagnetic Field & Room Temperature Reader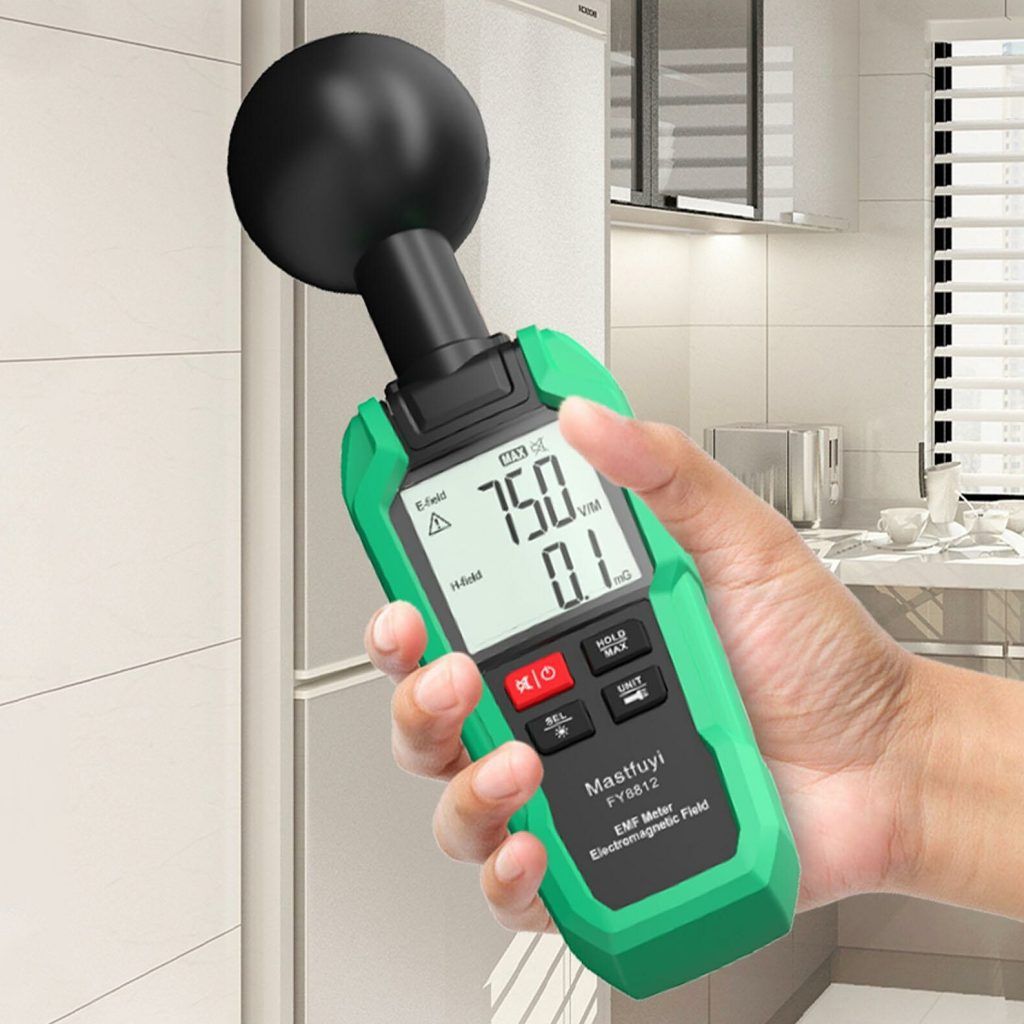 This device has a few more advanced features than the K-II Deluxe Hunting EMF Detector, such as a clear LCD screen, data hold/max data, and can read the room temperature.
It shows multiple unit measurements (mG/µT/(V/M)/℃/℉), allows you to keep the data reading on display, and alerts you when the test result exceeds the safe value. It has a lower accuracy rating than our top recommended EMF meter, but it can give you what you need.
3.Best Wide Range EMF Meter - Handy Read EMF Detector With Sound-Light Alarm, Electromagnetic Field Meter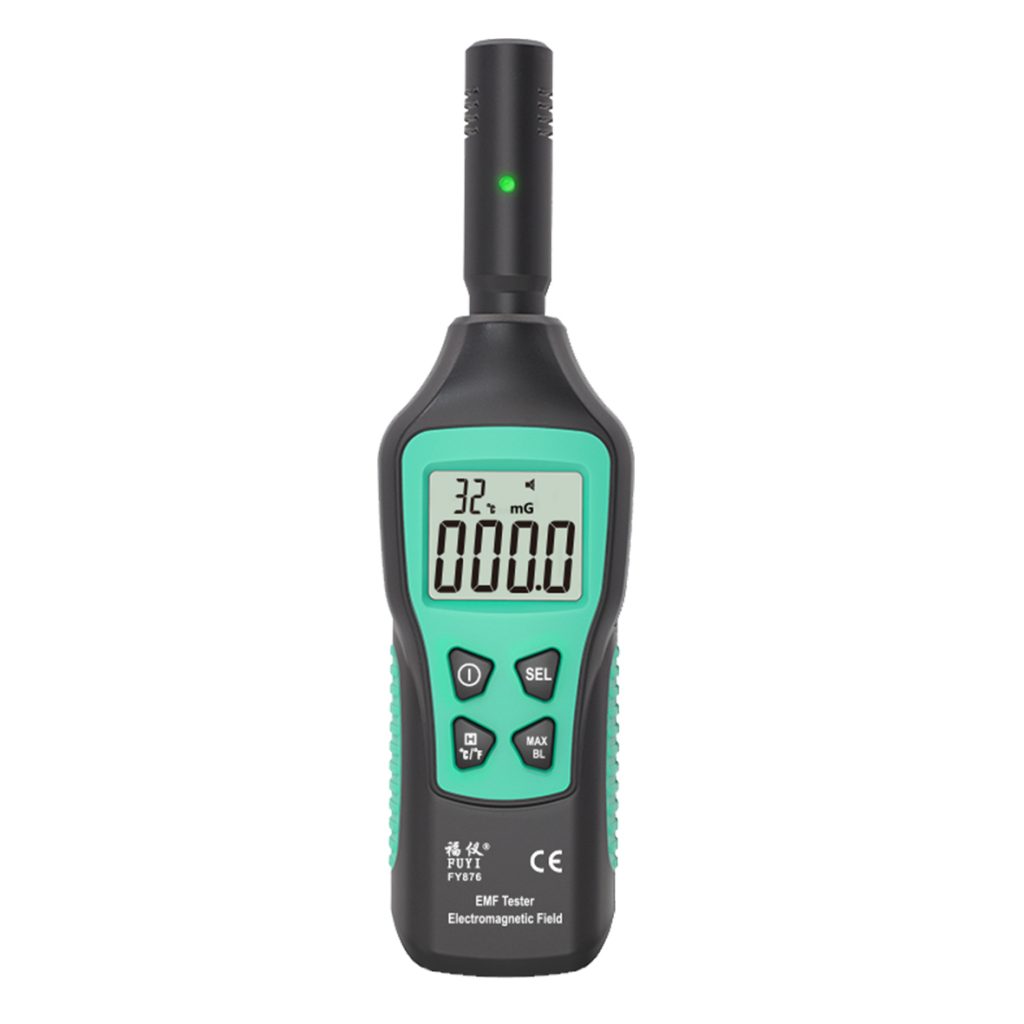 Because this device has the most comprehensive frequency range among the items on our listicle, making it is suitable for measuring electromagnetic radiation from wireless computer networks, including Bluetooth, WLAN, and WiFi.
The Handy Read EMF Detector has similar features to the Triaxial 3-in-1 360° EMF Multimeter. It can read the room temperature, has the same hold data feature, and sound-light alarm. Although it has a wider frequency range, it is slightly heavier and bigger in size than the Triaxial device.
4.Best Design - Wayves Electromagnetic Field Detector, EMF Meter with LCD Display for Home Office Use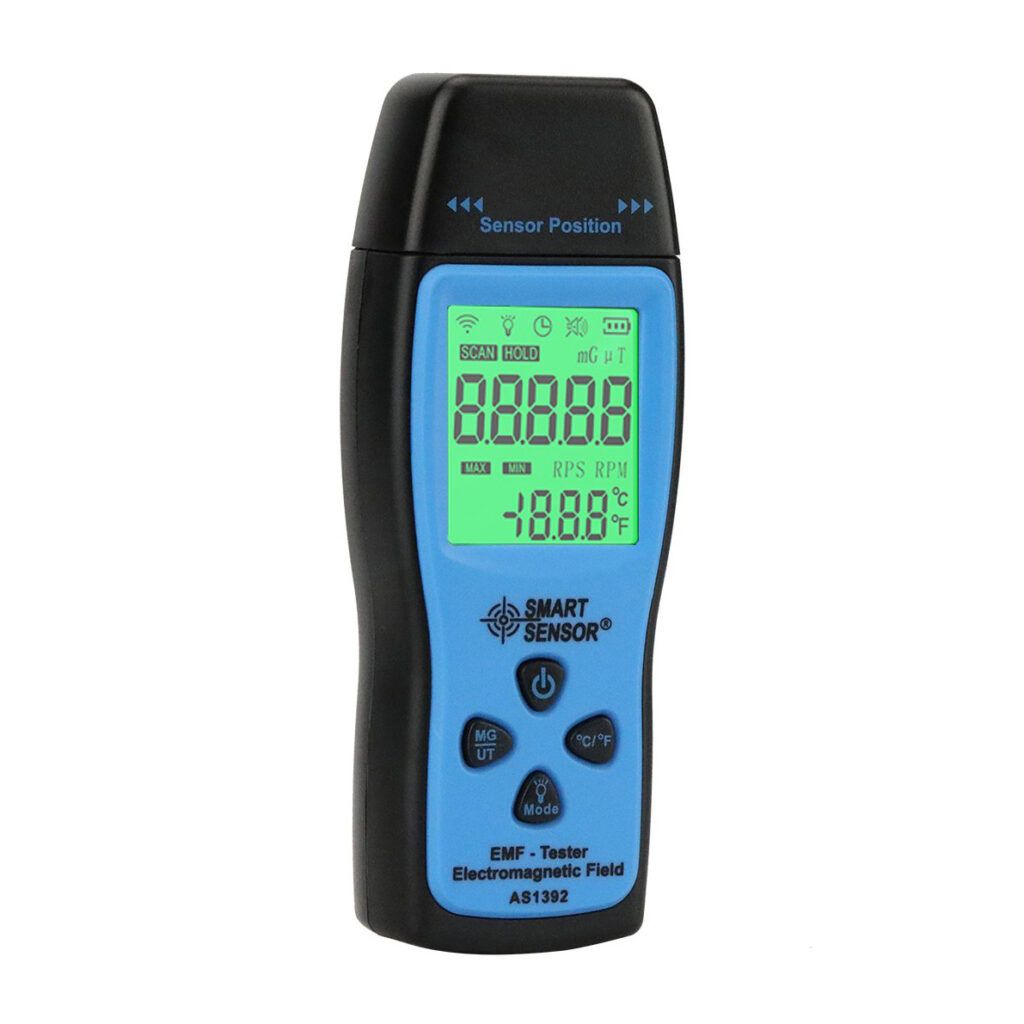 We had to include an EMF meter that won't turn every head in the room. This device has a compact and sleek design with reliable specs and features.
The Wayves Electromagnetic Field Detector helps you test the EMF radiation of appliances and gadgets and read the ambient temperature at the same time. It also includes a safety alarm, auto shut-off, data hold/max, and even a low battery indicator.
EMF meters are a great way to have an idea of how much electromagnetic radiation we are exposed to daily, so we can prevent the harmful effects on our body and health from too much exposure.
Each device on this listicle is guaranteed to give you accurate measurements and readings with additional features to suit your needs and personal preferences.